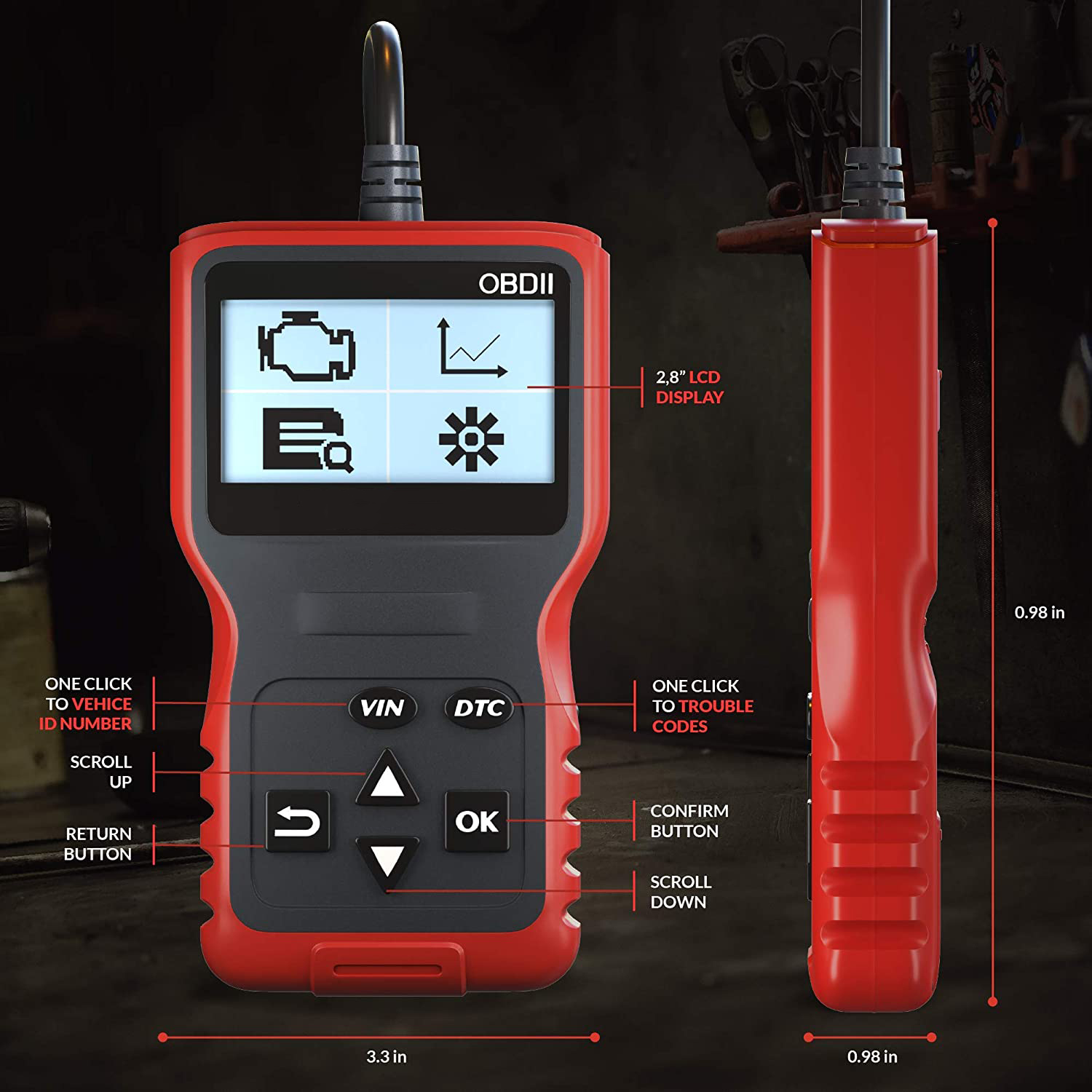 COMPATIBILITY - Works with more cars than ever before. The universal scanner is compatible with the majority of US, European, or Asian model cars.

MULTI-FUNCTIONAL - The OBD V310 code reader allows you to quickly determine the cause of your engine light. It also can read codes, erase codes, run I/M readiness, freeze frame data, and pull needed vehicle information.

USER-FRIENDLY - Easy to operate without the use of batteries or chargers. The scanner plugs into the OBD Connector Link and starts identifying codes. Simple buttons and LCD screen make it easy for any user to work with.

ACCURATE - Quickly and accurately detects codes to save time and money. The scanner gives you a correct code reading that is easy to read.

COMPACT DESIGN - The handheld shape makes it convenient to use and convenient to store in your car or transport.